Our Vision
To be a leader in high quality, environmentally responsible landscape management.
Our Mission
SFP Landscaping, Inc. provides professional landscape solutions to discriminating clients within strong environmentally and ecologically sound parameters. We develop long-term customer relationships through consistent reliability, professional landscape management, creative problem solving, high productivity and excellent value. Motivated, well trained and committed employees lead our efforts to be good ecological stewards in the landscape industry.
Our Values
Quality, Ecological Stewardship, Relationships, Trust, Integrity, and Knowledge
We Believe
Quality Matters
Quality landscape work and products offer beauty, durability and value.
Ecological Leadership
We are committed to being good stewards of our environment and elevating our clients.
Creativity Counts
All landscapes are not created equal and creative landscape thinking improves appearance and functionality.
Knowledge is Vital
Our people have strong horticultural backgrounds and and possess a broad knowledge of plants and landscaping.
Skill Counts
Our crews are experienced and dedicated to completing every job the right way.
Relationships are Important
We build trust through our reliability, communications, and execution and strong relationships develop.
Experience Speaks Volumes
In 30 years, we have proven ourselves in the market with hundreds of satisfied customers.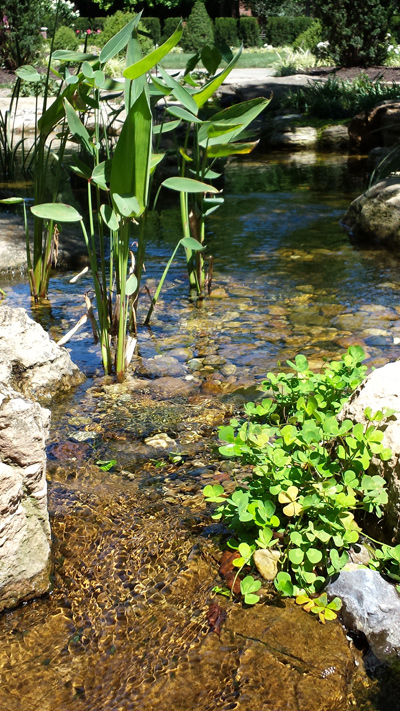 Our integrity leads to long-term relationships that we cherish.
Our Team
I'm proud of the landscape business we have built over the past 30 years. We have always been committed to developing a strong team of professionals who love plants and the pursuit of excellence. Our team is impressive, with so many years of knowledge and experience that it gives us a measurable advantage in the marketplace. We are not a bunch of hobbyists – we are dedicated, full time horticulturalists and landscapers. We know creative design, professional installation, landscape maintenance and the value and importance of being ecologically friendly. We place very special emphasis on providing our clients with a personal touch, resulting in total customer satisfaction.
So, can we back up what we say about our experience? Take a look:
About Our Company
SFP Landscaping, Inc has been serving the commercial and residential landscape market for over 25 years. SFP Landscaping's creative and distinctive approach to each landscape project provides clients with professional solutions and options. SFP offers excellent value to clients by addressing a broad overview of client requirements and devising cost-effective solutions.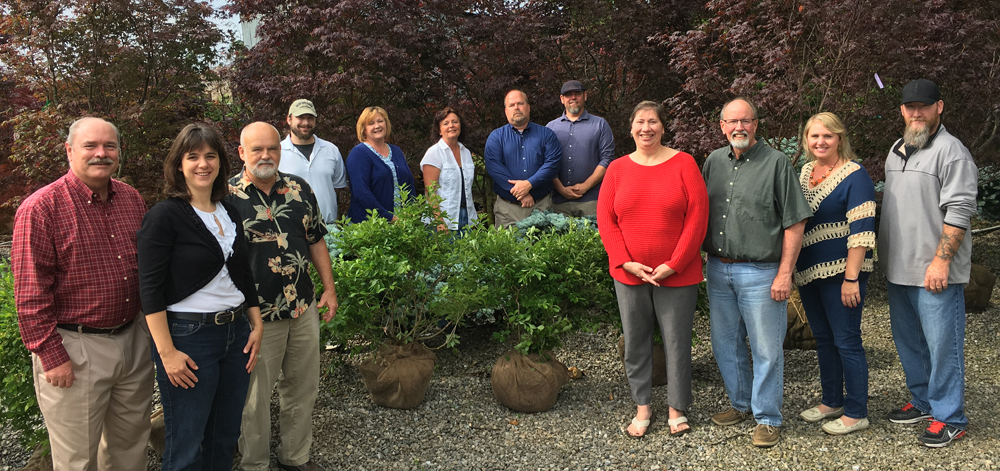 Experienced Staff & Crews
Our range of experience spans from residential lawn care to devising commercial maintenance programs, designing and installing large water features, boulder retaining walls, beautiful plantings, paver or flagstone patios or walkways, professional landscape lighting and more.  Our key management group has a collective total of over 200 years of direct experience in the landscape and architectural design fields.
Plant Stock Facility
SFP owns and occupies a 3 acre facility at 9800 Gravois Road in Saint Louis County. Our office building serves as a full service center for communications, planning and managing all aspects of our work.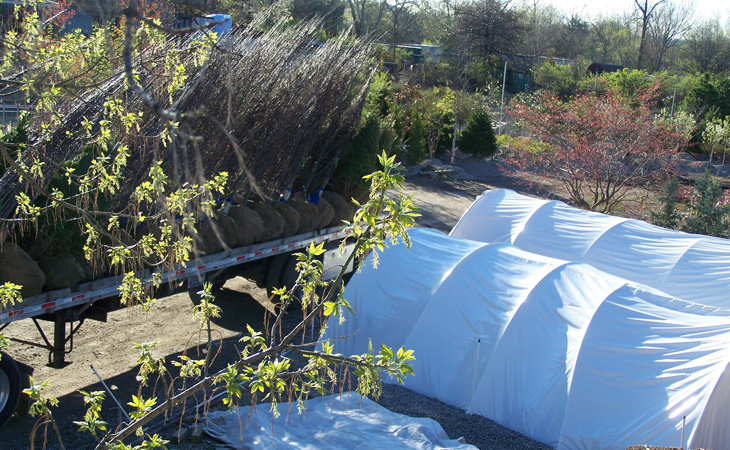 SFP has two warehouses, allowing us to maintain adequate stocks of materials and equipment to serve our large client base. We store our fertilizers, pesticides and wide range of other landscape supplies needed to quickly take care of our customers.
Our large outdoor yard has a modern programmed irrigation system to care for the plant materials we utilize on a daily basis.
Construction Trucks & Equipment
SFP has a substantial equipment base ranging from skid steer loaders to tractors to mowing equipment, sprayers and more. We can address any need in both maintenance and landscape construction.
SFP takes great pride in its workmanship and this pride extends to our vehicles and equipment. Our truck fleet is new and attractive – and reliable and productive!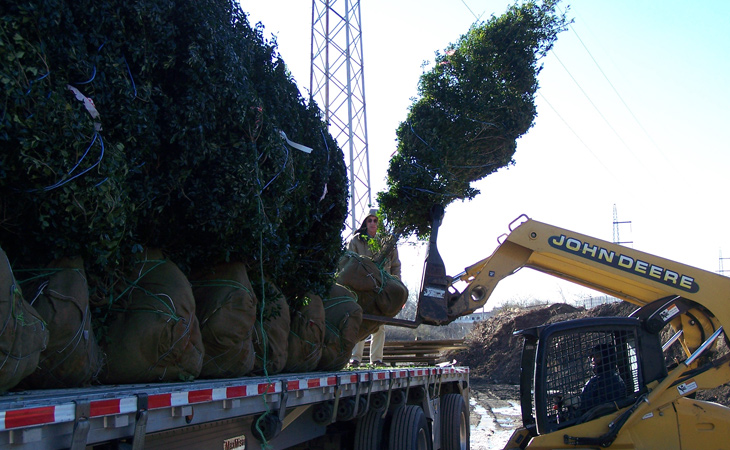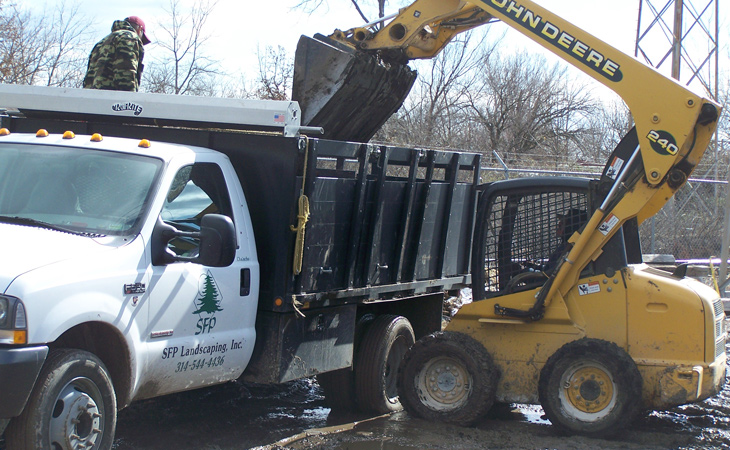 We want to be your landscaper! Let us bring our skill, knowledge and experience to your needs.