Residential Landscape Design Services
High-End Landscape Design Solutions
SFP Landscaping provides a full range of landscape construction for St. Louis area estates and residences. We take personal care to ensure your needs are met by both creating gorgeous new landscapes and revitalizing existing landscapes.  Services that we provide include: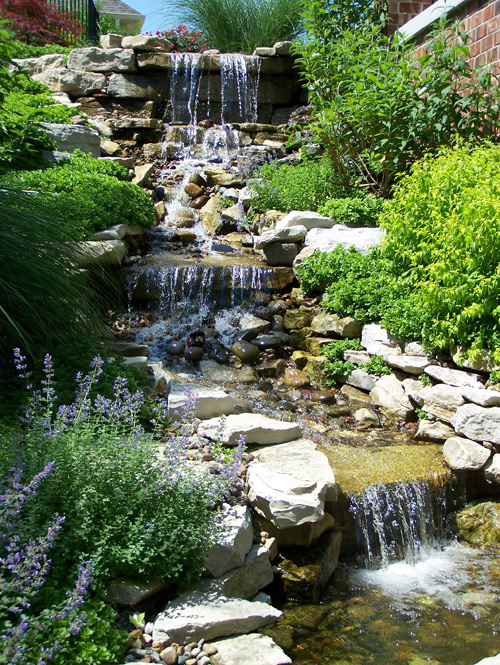 Creative landscape design
Landscape plantings professionally installed
Site grading
Seeding and sodding
Retaining walls: natural boulders, concrete segmental block
Paver walkways and patios: natural flagstone or decorative concrete pavers
Water features – designed and installed
Natural stone landscape features
Native wildflower gardens
Traditional perennial gardens
Low voltage landscape lighting – designed and installed
Storm water basins
Revitalization of existing landscapes
Landscape Design
SFP Landscaping provides high quality landscape design and installation for new homes, new pool installations, commercial sites, home renovations, secret garden areas, patios, and more. Our standard practice is to meet with you, discuss your interests, and prepare a rough design for you to review.
Outdoor living
Homeowners today want to enjoy their outdoor living spaces.  SFP can design and install the perfect space for you: creative patios and walkways, firepits or fireplaces, grill islands, pizza ovens, sitting walls – whatever it takes to help you enjoy your lifestyle.  We have creative and knowledgeable designers who will listen to your interests and develop beautiful plans specifically for you.  Our experienced professional crews install these features just like they were designed.  Give us a call – we can bring your dreams to reality.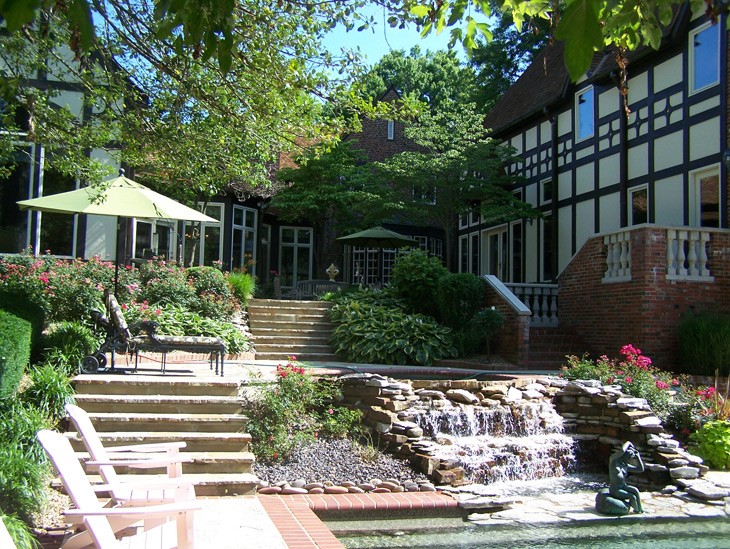 Ponds & Waterfalls
Whether it's a self-contained fountain, a small pond, a large waterfall, or even a long creek bed with intermittent waterfalls, we can design and install the water feature you dream of. SFP Landscaping has designed and built backyard ponds, live creeks for large estates, dry creek beds, and waterfalls, as well as water features for municipal pools. SFP Landscaping brings great creative skill to water feature design.
Landscape Lighting
We've been designing and installing professional outdoor landscape lighting for years. Uplighting, downlighting, path lighting – we handle everything required for a casual or formal look. Lighting creates dramatic scenes providing you with a dynamic experience of your property. Your home will take on a magical beauty giving you a warm welcome feeling.
Plant Selection & Garden Design
SFP Landscape Design Services works with clients to provide the special choice of plant material, and placement of color, height, shape, and texture within a particular space to make an appealing and enjoyable landscape. Our years of experience have provided us with an excellent knowledge of the world of plants from the most common to many of the most unique plants available today.
Also ask about SFP's impeccable commercial landscape designs.  Learn more and check out our gallery of completed projects.
Contact SFP Landscaping for a free and professional consultation, request an estimate online or call 314.544.4436 today.