St. Louis Ecological Restoration & Native Landscaping Design & Installation
Beautiful, Functional and Kind to the Earth
Native landscapes provide beauty, habitat and a place to rekindle our connection with nature. Our sustainable landscape services benefit organizations throughout the St. Louis area, including corporate campus facilities, municipalities, schools, storm water BMP's, rain gardens, woodlands, prairies and more.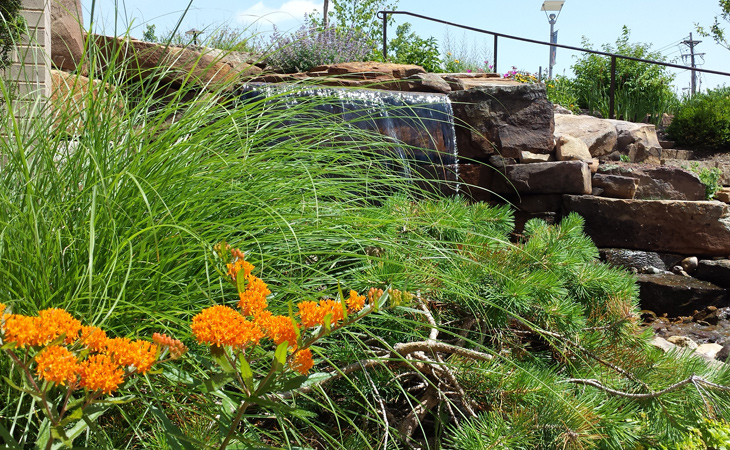 SFP integrates smart and sustainable design, local St. Louis ecology, native plants and garden artistry to bring your native landscape vision to life. We work in partnership with you, listening to your wants and needs, and sharing ideas to find your definition of true beauty. Native landscaping is a specialized field and requires specialized knowledge. Our native landscape experts are regarded as top in the industry and are continually called upon by government agencies and universities for seminars and classes.
Planning
We will take the time to discuss your goals and ideas with you and help you formulate them into a professional, workable plan. Let us help you in the early stages of your project. Understanding the nature of the planting and providing it with the proper cultural requirements will bring optimum growth and beauty to your native landscape
Maintenance
Care, thought and skill are needed to properly care for native landscapes. After installation, a period of nurturing is critical to the long term health of the ecosystem that we are trying to emulate. Long term maintenance practices can build on a good foundation. By carefully observing the various plant communities we can suggest simple and effective maintenance practices for the landscape that will create long lived and stable habitats.
Consulting
Looking for advice about going green with your landscape? We can provide advice and information from the conceptual stage through design, execution, and establishment of your native landscape. Often, getting an idea developed into an actual landscape is the hardest part. We understand the steps necessary and can convey them to you.
Appearance, functionality & benefiting all things sharing our Earth.