"We Truly Trust In Your Ideas"
July 3rd, 2017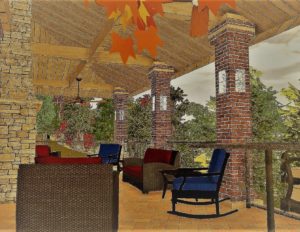 SFP Landscaping is very proud of not only our employee's designs but also their abilities to interact and work with every client to achieve the ideal outdoor environment customized to their interests and vision. Here is a recent comment that one of our clients sent to our Landscape Architect.
"Kerman, I do want to say this and I truly mean it. I have appreciated your thoughtfulness and kind demeanor and both my wife and I have loved what you have considered, planned, and reconfigured for us so we truly trust in your ideas and what is best for us. You have plenty of my thoughts circulating in what I would like done but that doesn't mean that makes perfect sense. We just want it to be beautiful and comprehensive for the "estate" plan. You have that trust from us so go with what you think is best and appropriate. We will continue to build on what you started with us until this is completed and then even ongoing there is always more, is a gardener ever done???"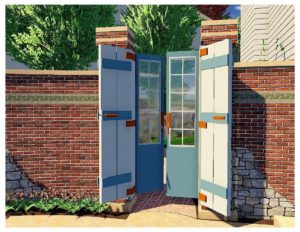 A note about the project from Kerman:
The client and I began the landscape project for their property by designing and installing a natural boulder wall to enhance the street view of the home. From that point we began to consider enhancements for the front door of the home. One thing led to another and we wound up creating a Master Plan project for their entire property. This design work is very much a cooperative effort between the designer and the client to achieve their long term goals and includes a pool, outdoor fireplace, raised patios and a new porch for the home along with other amenities. The new design is fluid and subject to change as everything evolves during the planning phases.