Simple Design. Complex Creation
February 20th, 2017
This was a simple design that was very complex in the creation. The owners remodeled the original home and in the process they needed to redesign their driveway and entrance to the home. The carport had been enclosed and the driveway had been demolished.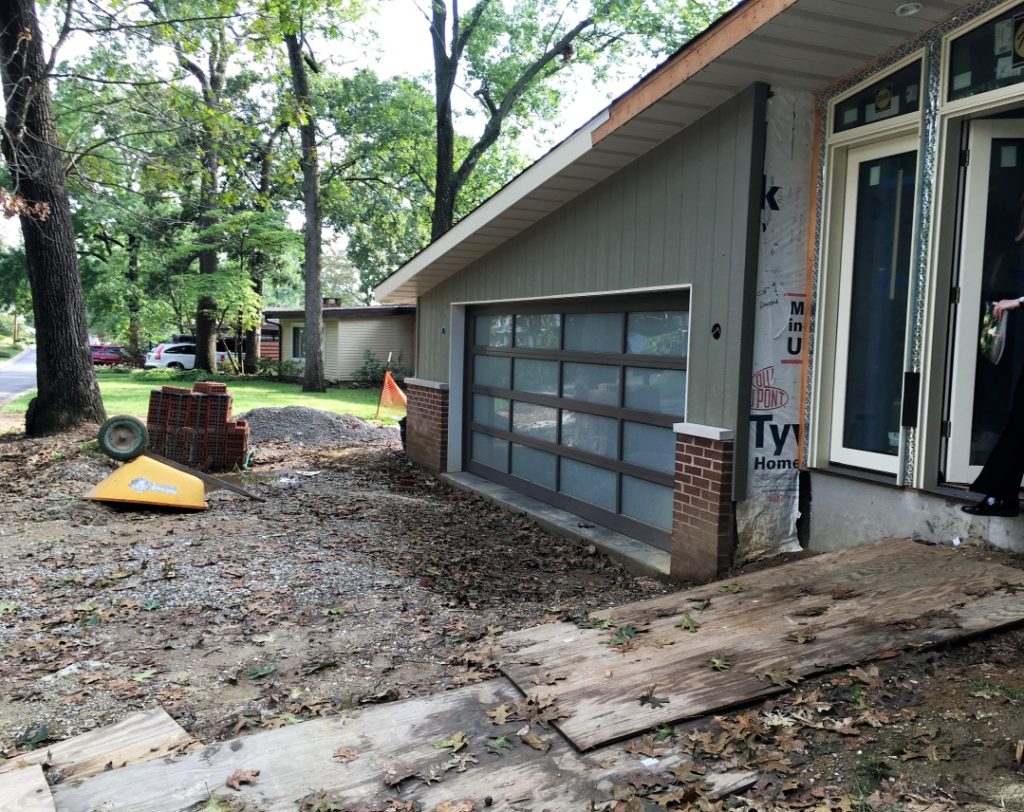 This is the first design that we offered for the remodel: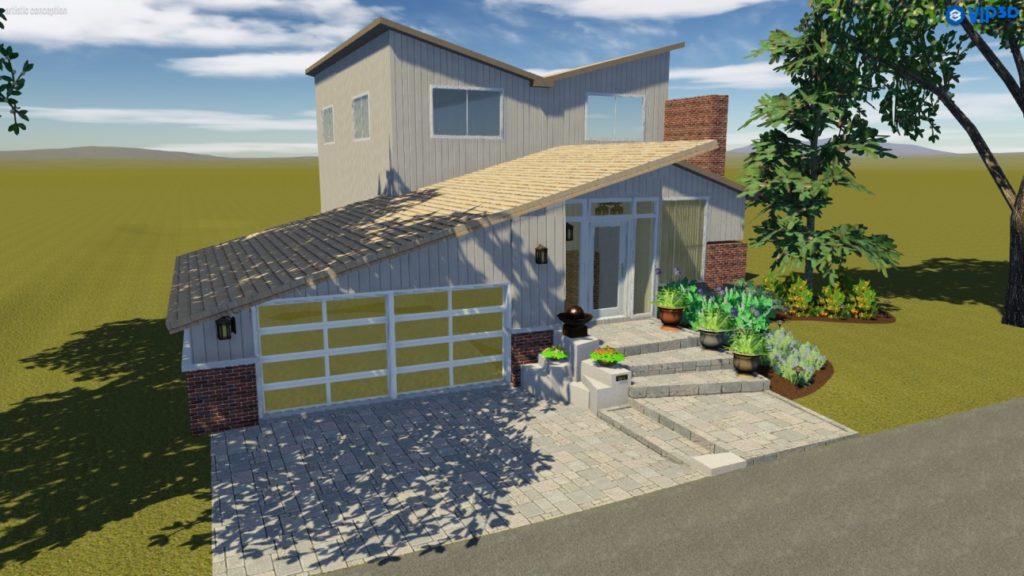 The designer and the homeowners worked on different versions of this design over several weeks until the final design was approved.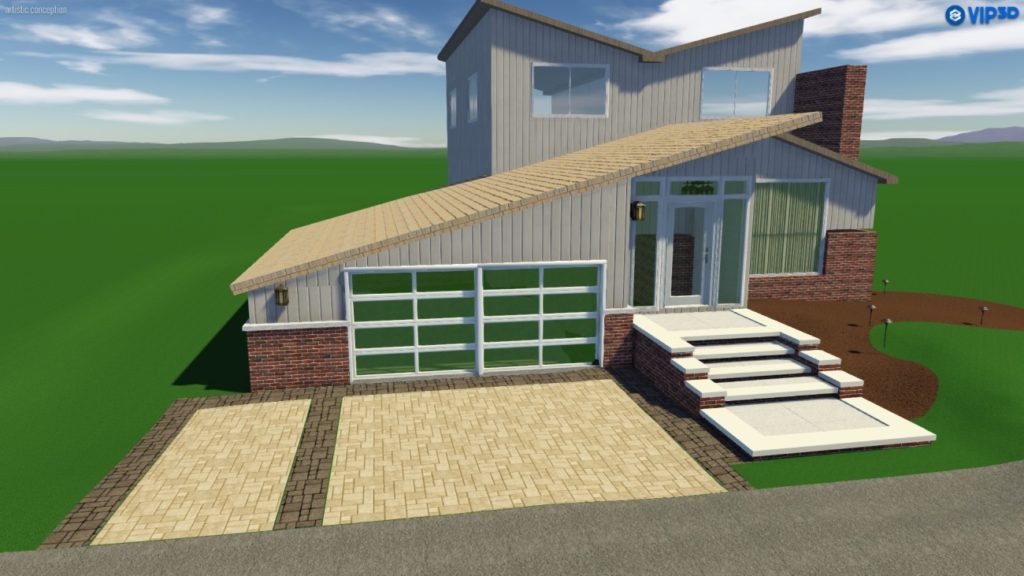 This design incorporated existing elements of the house (brick and limestone trim). It provided an extra parking space that was an improvement over the original design. It was a traditional stoop entry  on a contemporary home.
This finished product complimented the newly remodeled home quite well.